Create "Give X to Get X" referral campaign
1) Go to Growave admin panel, create a new campaign and select "Give X to Get X" campaign:     
2) Fill out needed fields:

Select social networks to which you want customers to share.

Type your default sharing a message that can be edited by users. 

Select how users will be rewarded for the sharing: Reusable coupon code or Unique coupons, which are imported from your Shopify store.


Choose who will receive a reward: only referrer (who is sharing) or both (who is sharing and users who are clicking).



"Edit & Preview" - change the wording of the pop-up if you want. 
3) Appearance: configure when and where the campaign popup appears.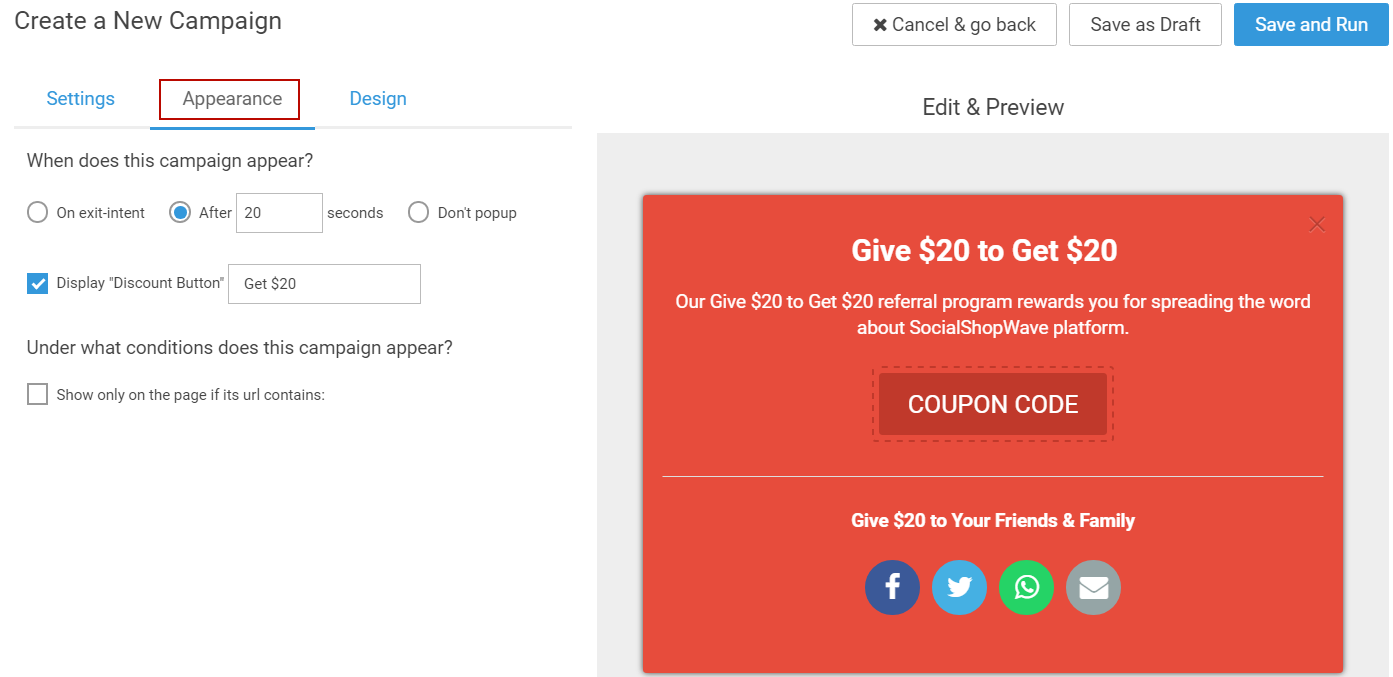 4) If you want to customize the sharing pop-up's look, open "Design" tab & apply any wished changes: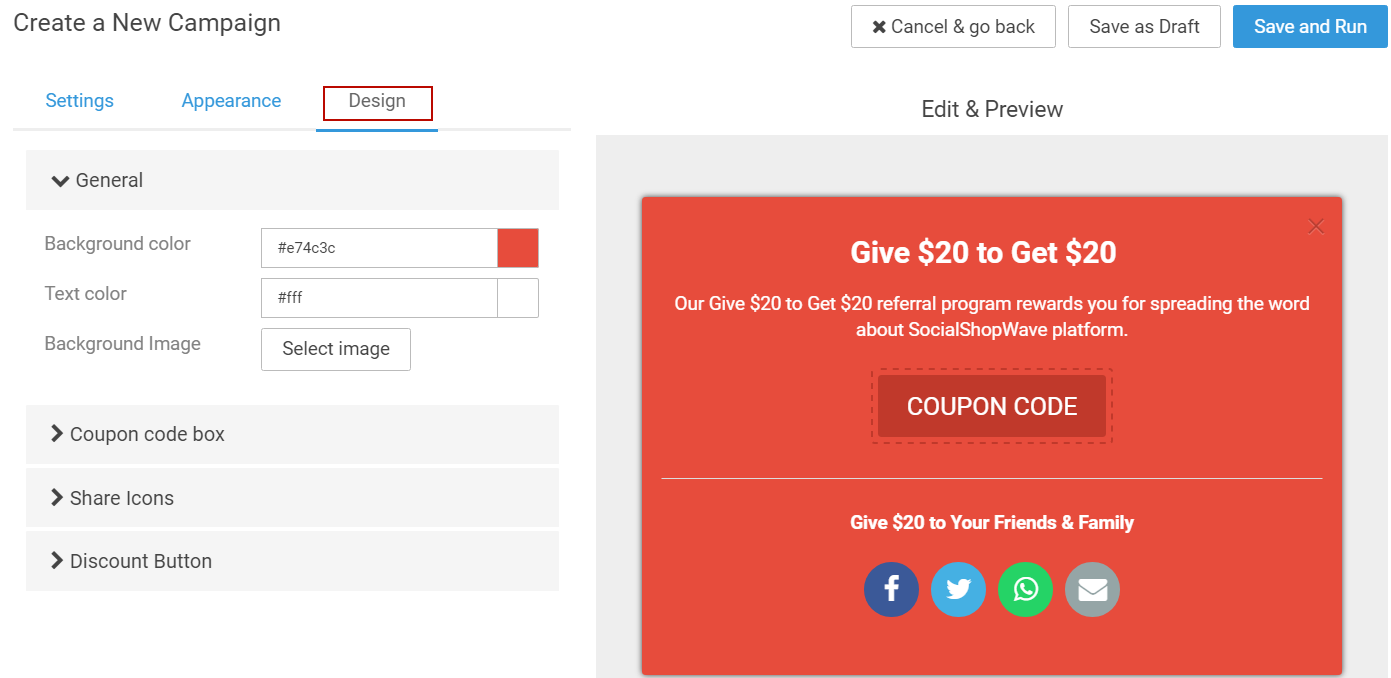 That's it! If you face any problems then feel free to contact us.