How to moderate Instagram galleries and view analytics?
Instagram Galleries product lets you easily curate photos and publish only picked photos. Moreover, since you have Instagram analytics feature, you can figure out the best performing photos by clicks and real sales and display them.

1) In order to select photos you want to display, click on the gallery:


2) Now select the photos you want to display on your site: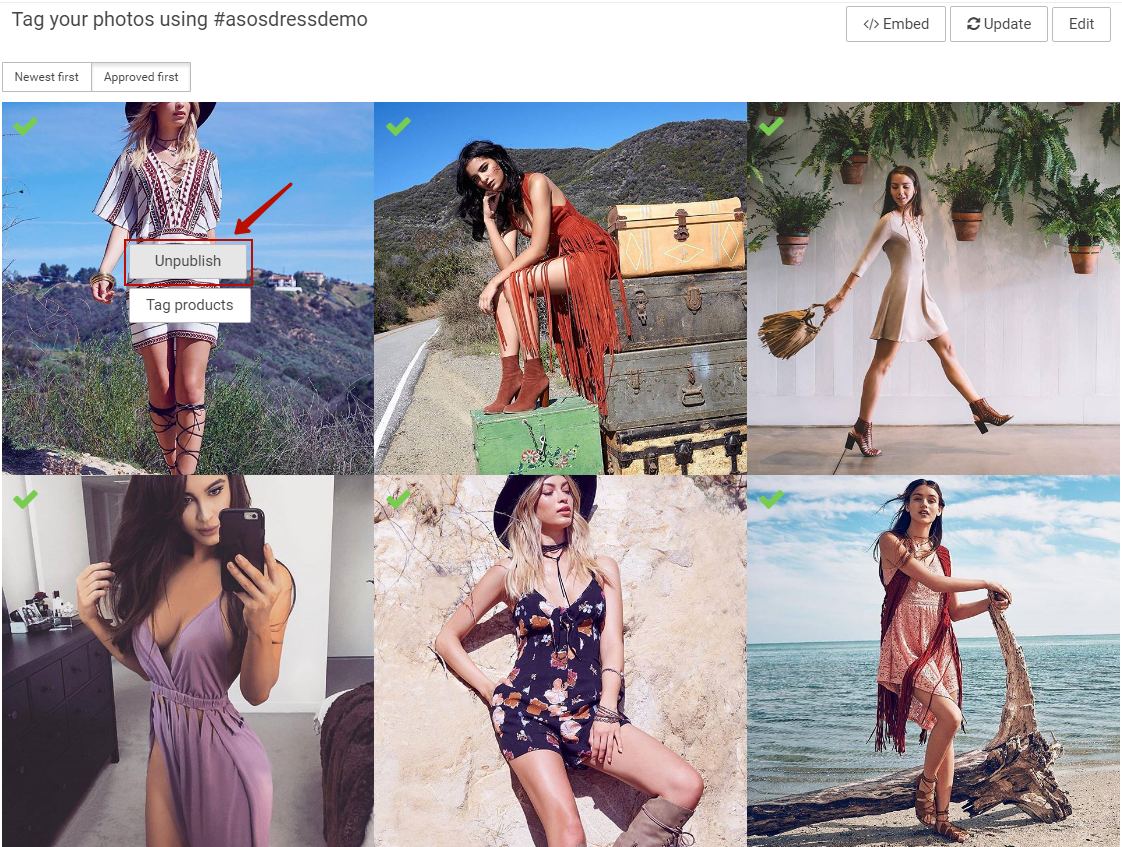 That's it! If you have any questions, please feel free to contact us.

If you are experiencing problems with the creation of the gallery, you can find how to do it here.