How selling wishlist items works?
Series of Automated emails can help your customers save their wishlists. They can also help you politely remind about their favorite items and send special offers. 

There are 3 types of emails:
"Save wishlist email" lets you send a list of items customers added to wishlist.

This email allows you to politely remind about customer's favorite items.

You can make adjustments and remind again with a certain discount offer. 

Follow several simple steps to configure them:
1) Go to Automated Emails section in our dashboard and activate "Your loved items are waiting for you" campaign: 
2) After activation, you only need to configure emails: add your logo, change content, add widgets, etc. In order to do that, click on the "Edit" button and make changes: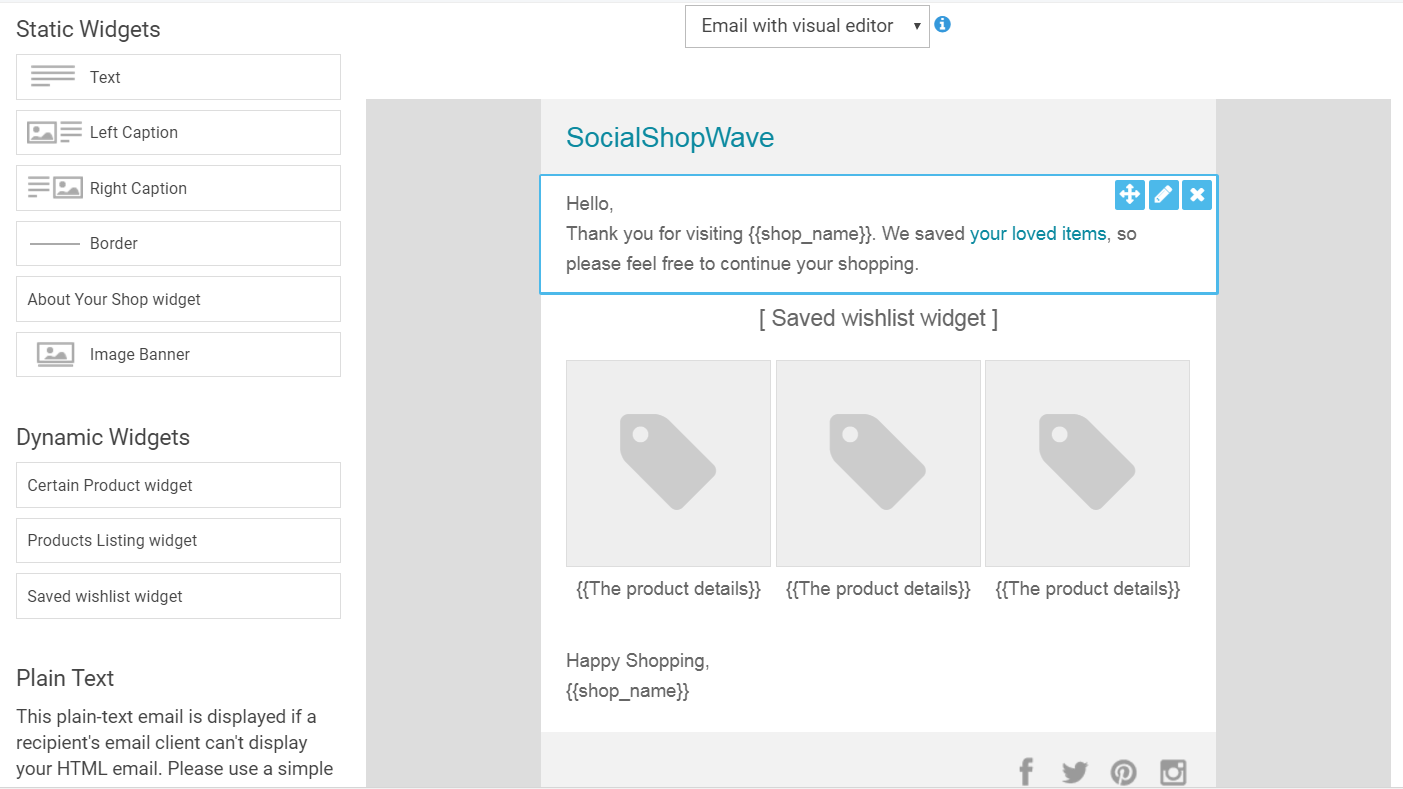 NOTE: As soon as you launch this feature, a pop-up will appear asking your customers to leave their email in order to save
wishlists
. 

That's it! Now the product will automatically send e-mail notifications. If you experience any problems, please feel free to
contact us
.