How to change e-mail design in SocialShopWave?
Automated e-mails and notifications are sent to customers in different cases. You can change a design of such e-mails in SocialShopWave's Admin panel to make them
as you want and adjust design of e-mails to the design of your own brand. Here you can see several steps that can help you do that: 

1) 
Please go to
SocialShopWave Admin > Apps > SocialShopWave
.
Then in the SocialShopWave's Admin panel move mouse to the "Design" section and select 'E-mail Design' menu.
 There you can easily style the design of your e-mails - change, edit header, and footer. 



2) On the left side, there are columns that can help you to design e-mails. You can click on every section and adjust the parts of the email. Also, h

ere you can switch between mobile and desktop versions to check how it will look like.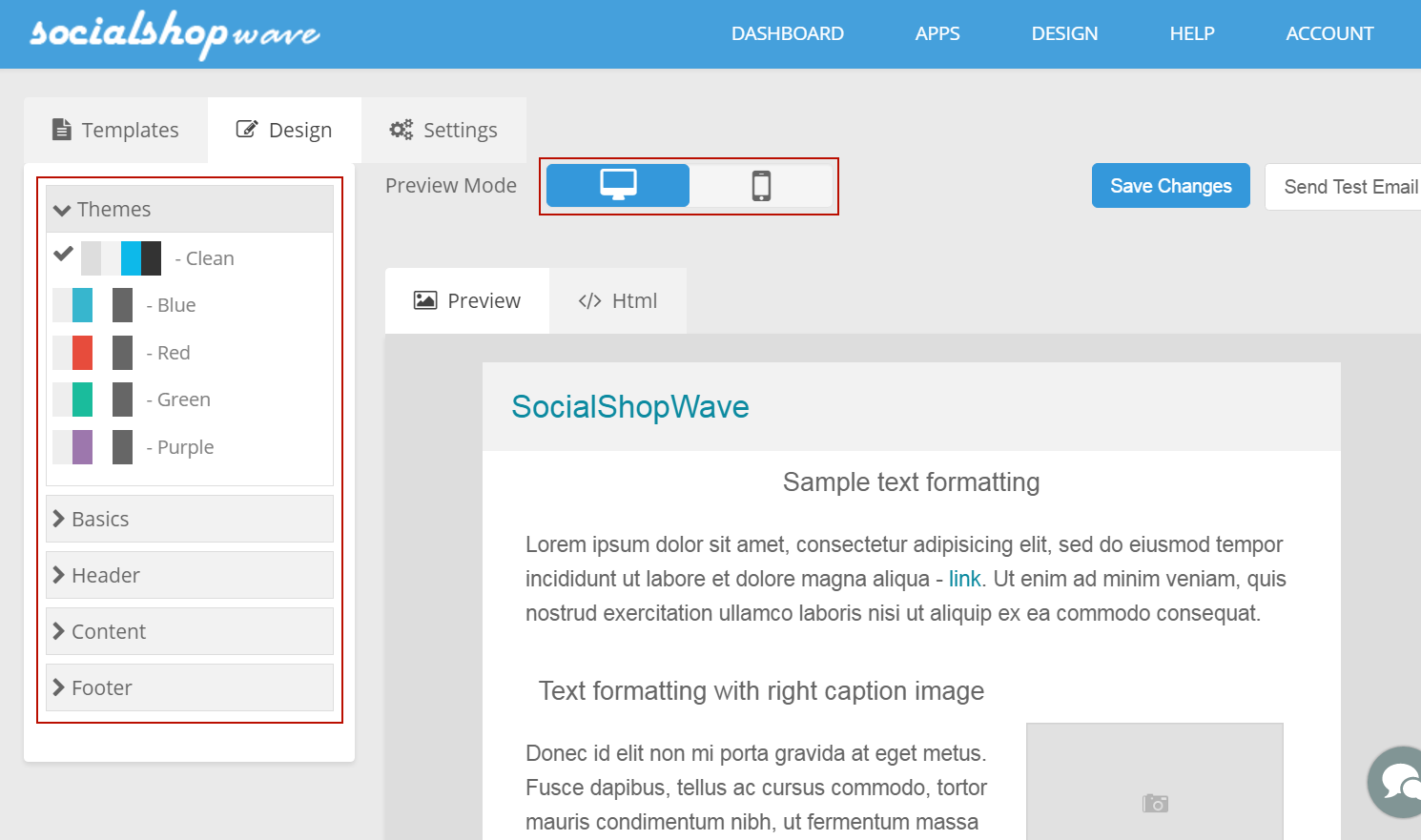 2) 

In settings section, you can easily operate what social network icons will be shown in your e-mail (Facebook, Twitter, Instagram, etc.), so users will be able to visit your public pages. It allows 

you to specify e-mail address from which emails to be sent.

Also, you can set e-mail menu which is shown in the header of the message and allows your users to view your collections or pages using these links.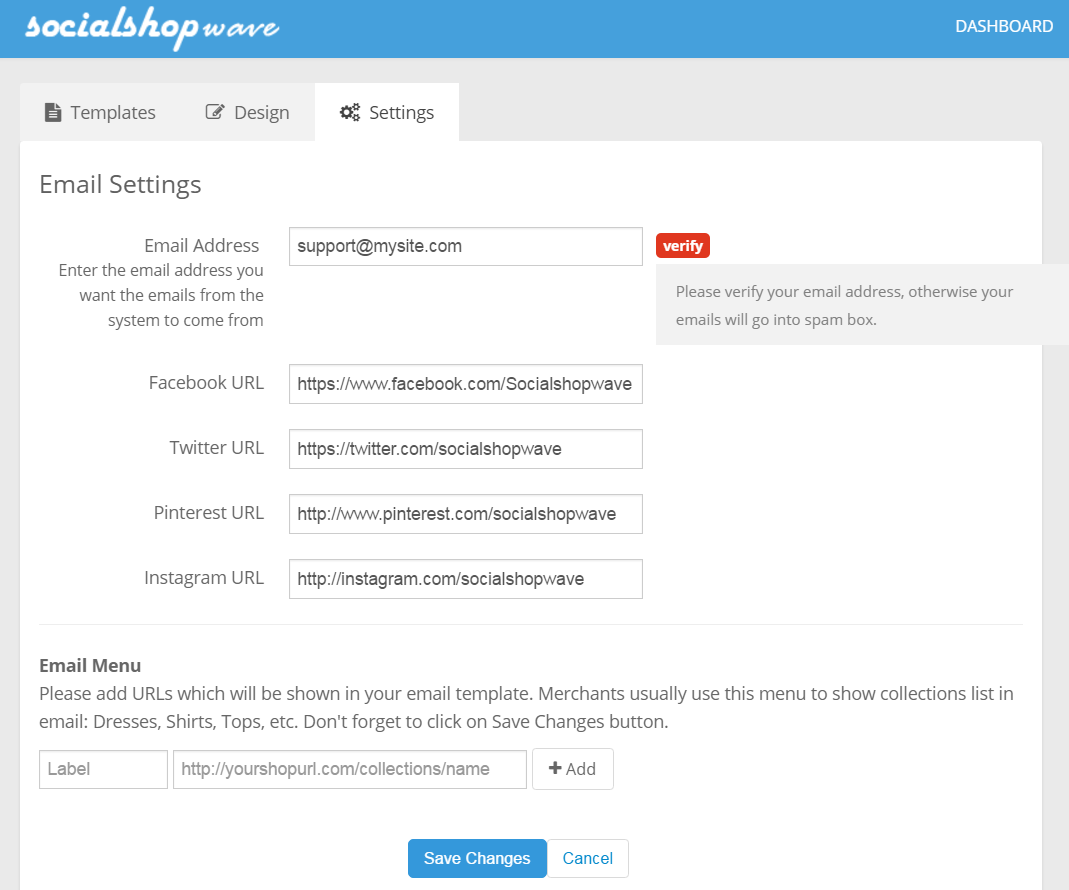 That's it, it is that simple! If you experience any problems please feel free to contact us.