How to edit e-mail templates in Growave?
You can edit your e-mail templates very quickly, just go to  Growave Admin>Design>Email Templates

So our system, by default, send e-mail notifications to the customers of your shop, e.g. if users follow each other, comment on the collection, etc. So you, as Admin, can easily redact that e-mail notification.
1) You need to select e-mail template from the following line.

2) You will be able to compose the message that will be sent to your recipient. You can change the body of your message very fast in several clicks.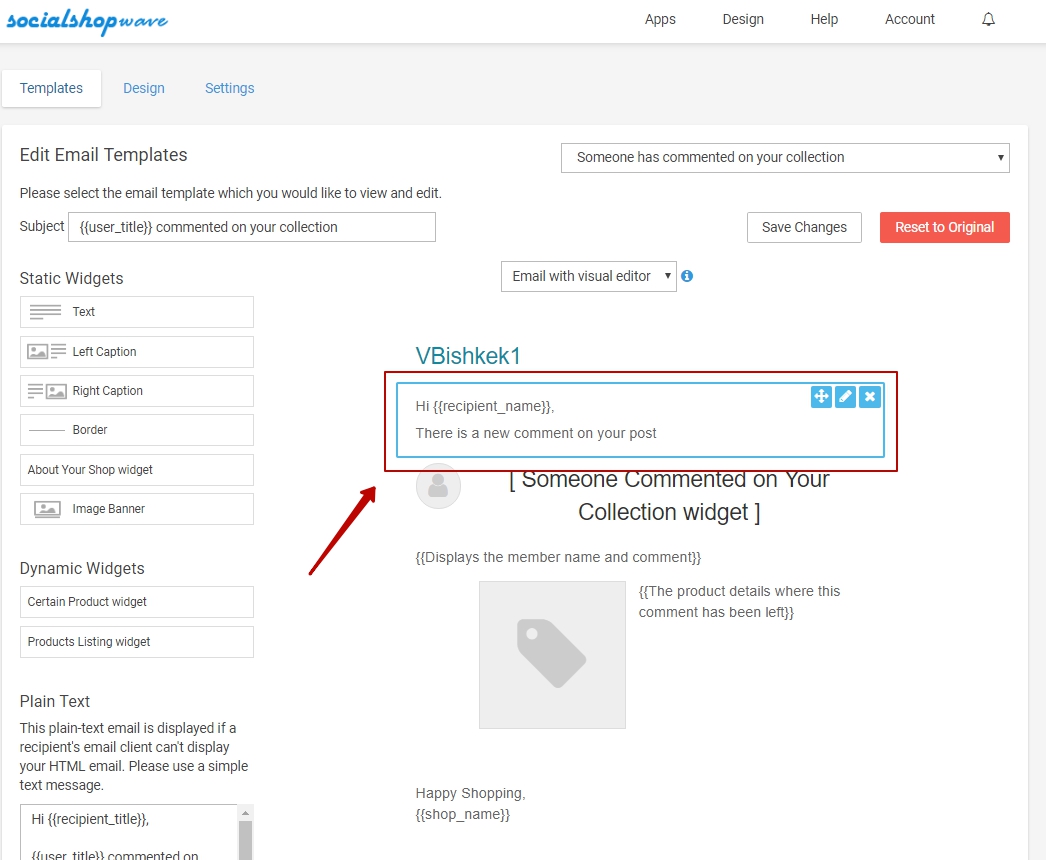 3) You can insert static and dynamic widgets right in your message to make it more informative and if a recipient's email client can't display your HTML email, you can use plain-text version.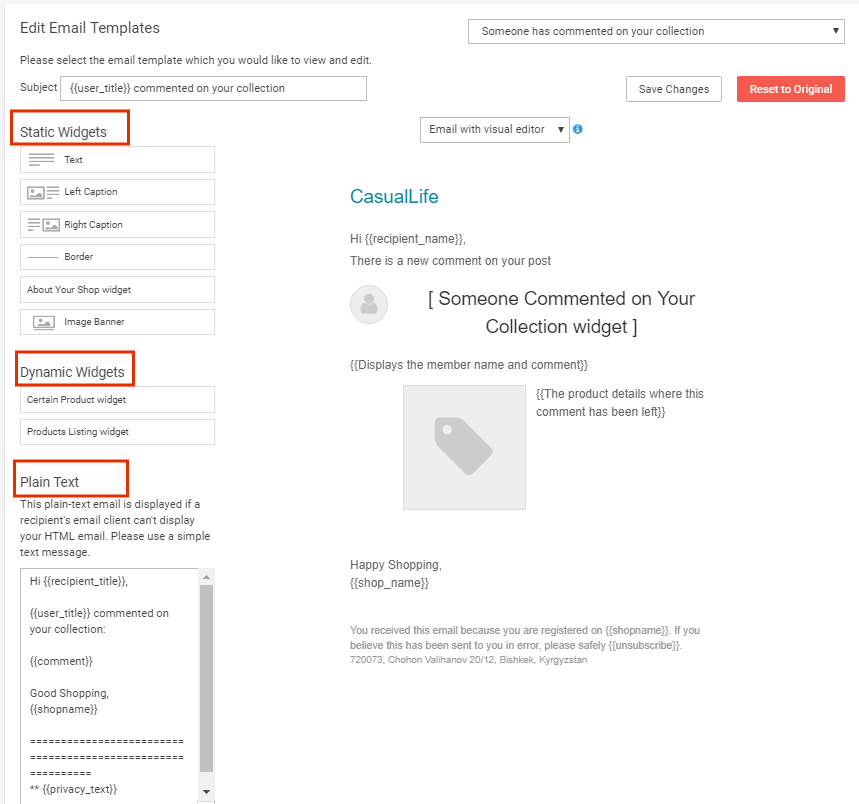 That's it! If you experience any problems please feel free to contact us.