Getting started OR Shop Instagram page
We have already created "Shop Instagram" page with photos pulled from your Instagram account. You can curate images and tag products on them
here
. Follow these steps to add the shoppable gallery's link in your Instagram profile and your site's main menu:
1) Copy your "Shop Instagram" page's link
Go to Shopify Admin > Apps > Shoppable Instagram Gallery and
open your first gallery
. Then click on "Shoppable page" button and copy a link to Shop Instagram page.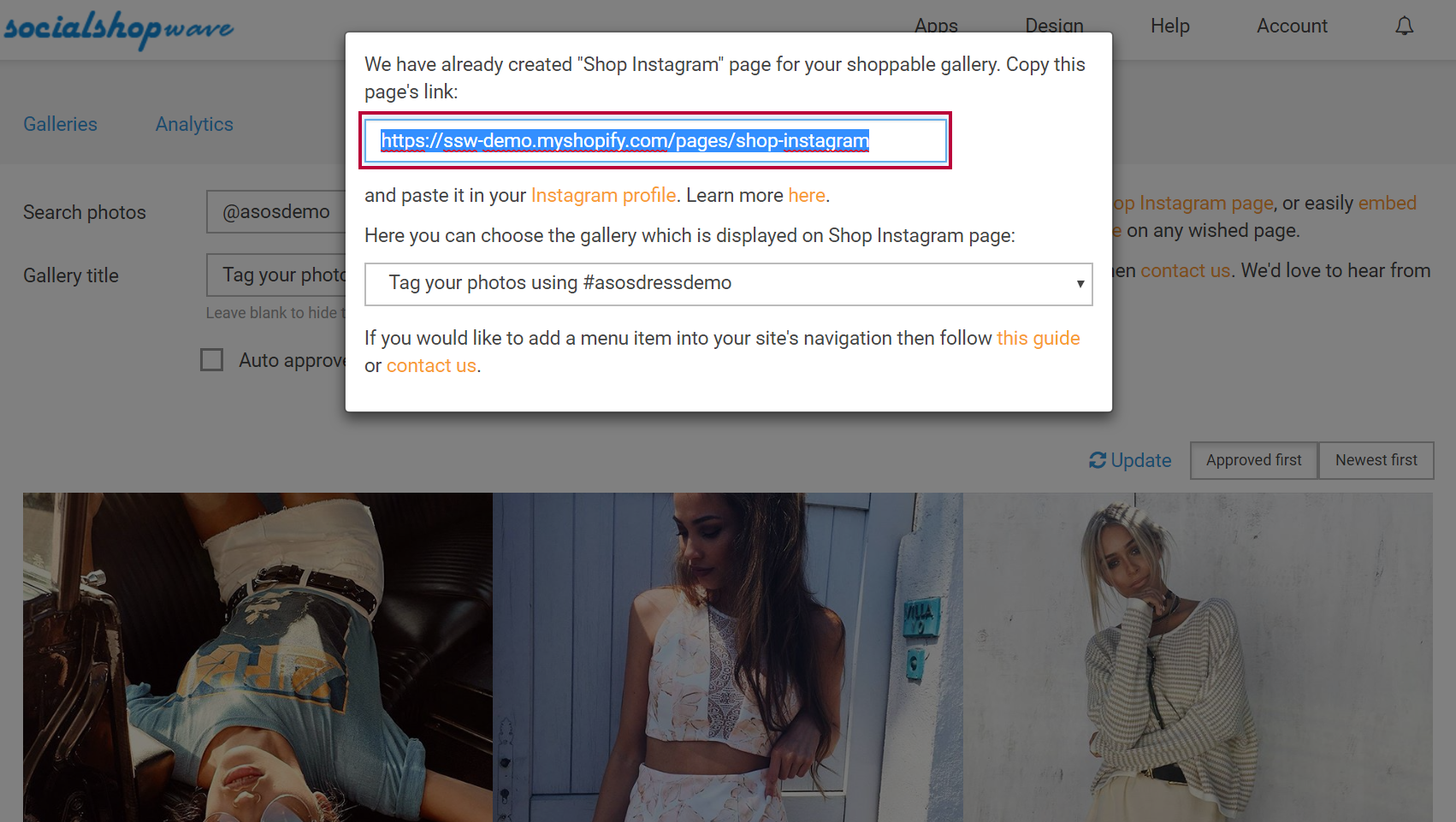 2) Update your Instagram profile

Now let's go to Instagram.com and open Edit Profile page where you need to paste the link into Website field:





Now customers no longer need to hunt down the things they saw in your Instagram in your store, they can easily find them on your Shop Instagram page right on your site.


If you would like to display Shop Instagram link in your site menu then:

3) Open Navigation section

Go to Shopify Admin > Online Store > Navigation and click on the Main menu:


4) Add a new menu item

Click on "Add menu item" button and fulfill the fields: type the wished label, choose Page and select "Shop Our Instagram":





Now your site visitors can easily find your Instagram gallery for inspiration and buy the liked items right from images.