How to create your own Amazon app for Social Login?
In this tutorial, we will learn how to create our own Amazon app for
Social Login product
.
Please follow the steps below:
OR log in if you already have an account.
It displays App Console.
2. Create your application for Amazon Login (if you already have an app, you can skip this step).

Please just follow the application creation wizard and fulfill the required fields.
3. Configure Your App. As soon as you create your app, it redirects you to the app profile page where you need to copy "Client ID": 
Then go to our Growave admin panel > Apps > Social Login > Social Services > Amazon Login (
https://growave.io/admin/service/services
) and click on its checkbox and then paste the "Client ID". Thereafter click on Save Changes button: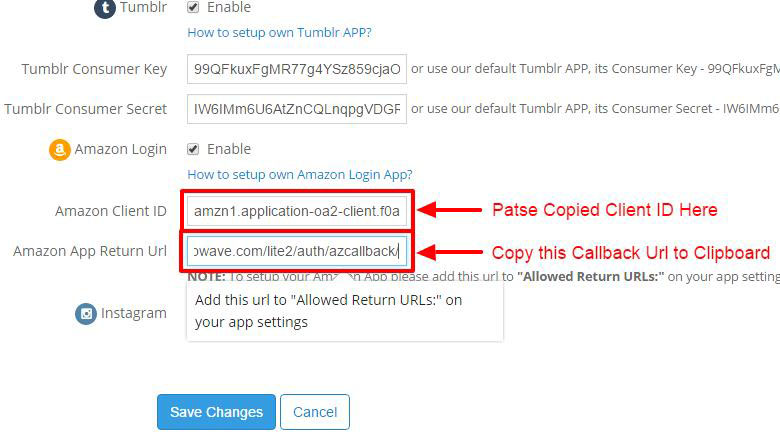 It displays "Amazon App Return Url" field, copy the URL and go back to your Amazon App page and paste the return URL to "Allowed Return URLs" field. Now don't forget to click on the 'Save' button:
That's all. 

If you face any problems then feel free to contact us - support@growave.io