Put social sharing icons on product pages
1) Go to Growave admin panel
and select "Share Product Icons" campaign: 
2) Fill out needed fields: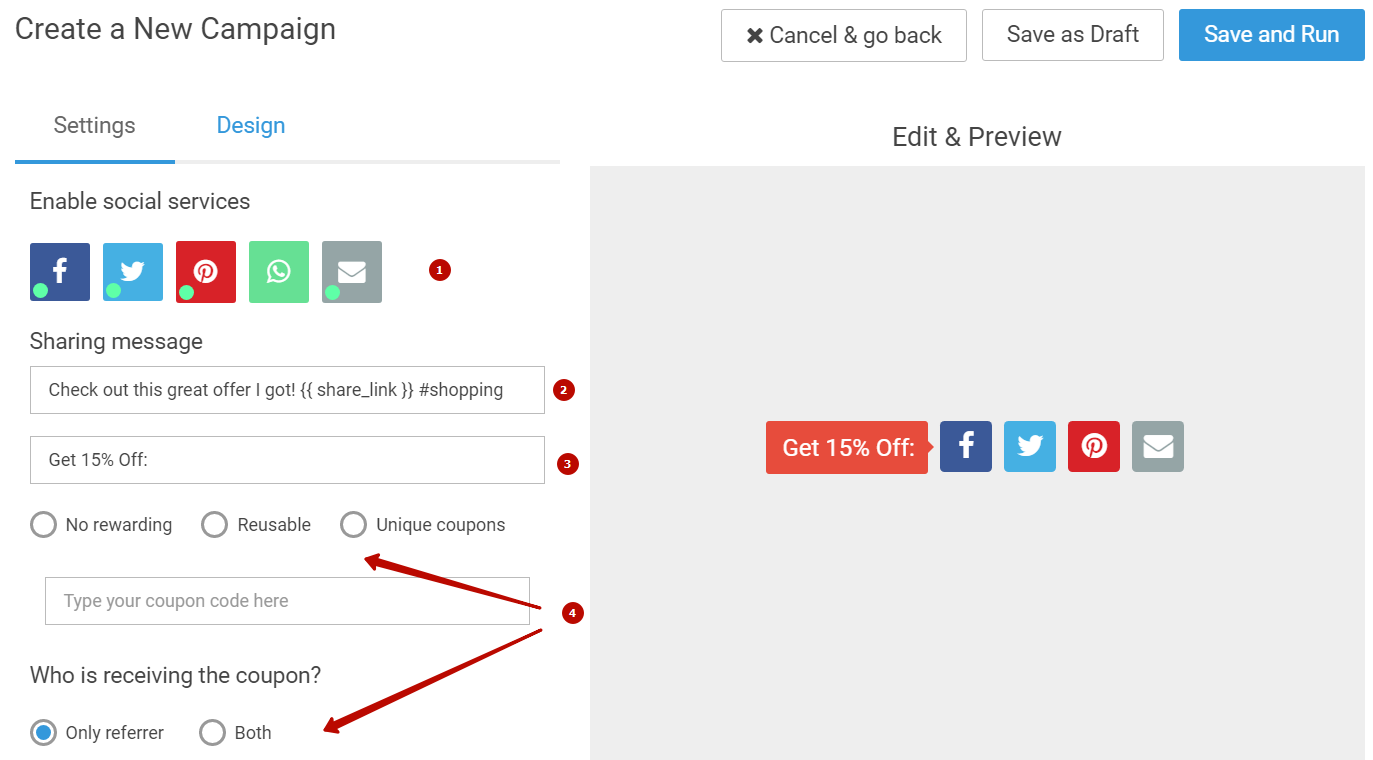 Select social networks you want customers to share. 

Type your default sharing message which can be edited by users. 

If you would like to encourage users to share for a small rewarding, then type your offer text. Otherwise, leave it empty.

Select how users will be rewarded: Reusable or Unique coupons (can be imported from your Shopify store). And choose who will receive a reward: only referrer (who is sharing) or both (who is sharing and users who are clicking) [Available on "Growing Business" plan]
3) Click on "Save and Run" and you will be asked to embed code. Copy the code:

4) Go to Themes section in
Shopify Admin panel
 -> "Edit HTML / CSS" -> "product.liquid" and paste the code to where you need: 
It requires some coding skills, so if you feel that you may need our help then just contact us.