How to tag products on Instagram photos?
Instagram Galleries product lets you not only display photos in a beautiful gallery but also make them shoppable. You can do so by tagging products on photos. In order to tag photos, please follow these several simple steps:
1) Please go to Growave Admin > Apps > Instagram.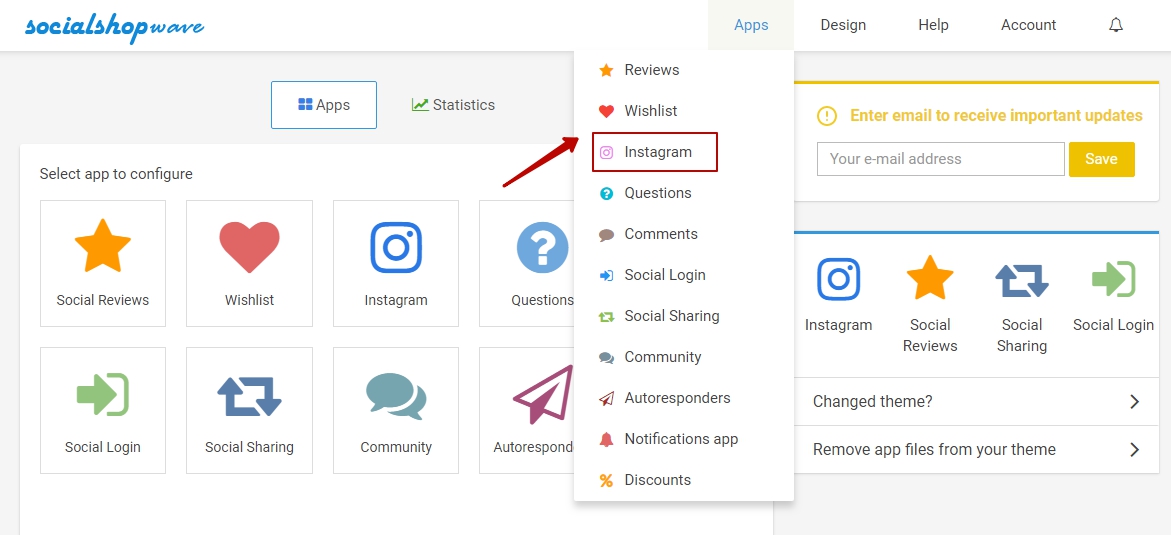 2) Select a gallery, then find the photos in which you want to tag certain products. When you move a mouse to the photo you will see "Tag products" button as it is shown below.
3) When you click "Tag products" button, a pop-up will appear. The last thing to do is to type the name of the product you want to tag.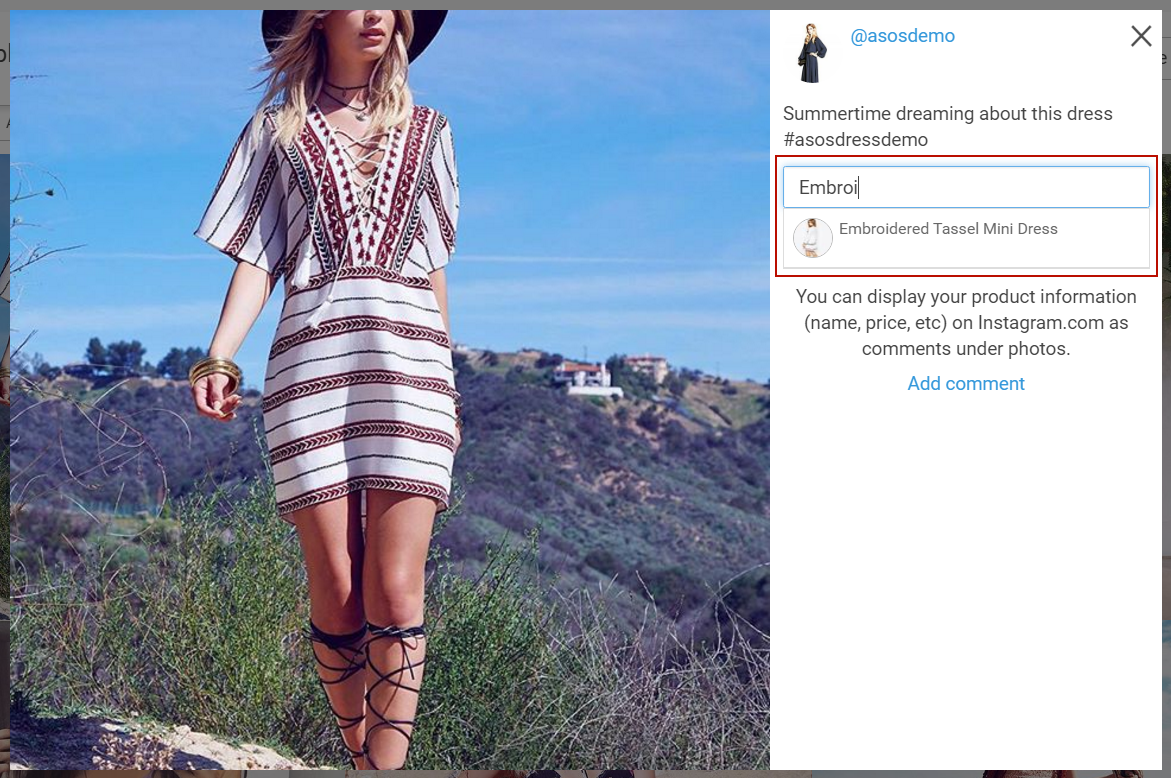 Here you can see how it will be displayed when the product is tagged
That's it! The product will appear on the right side when users click on a photo.
If you face any problems, please feel free to contact us.