How to hide certain products using this tag: ssw-hide
If you need to hide certain products in your shop for some reasons, this feature will be helpful for you. It can be easily done by following simple steps. 


1) First of all, in order to hide a certain product you need to find it:  Go to Shopify Admin > Products > Choose the product you want to hide.





2) After clicking on the product, you will be redirected to the "Product edit page". On the lower right side of this page, you will see the "Tags" field as it is shown in the image below.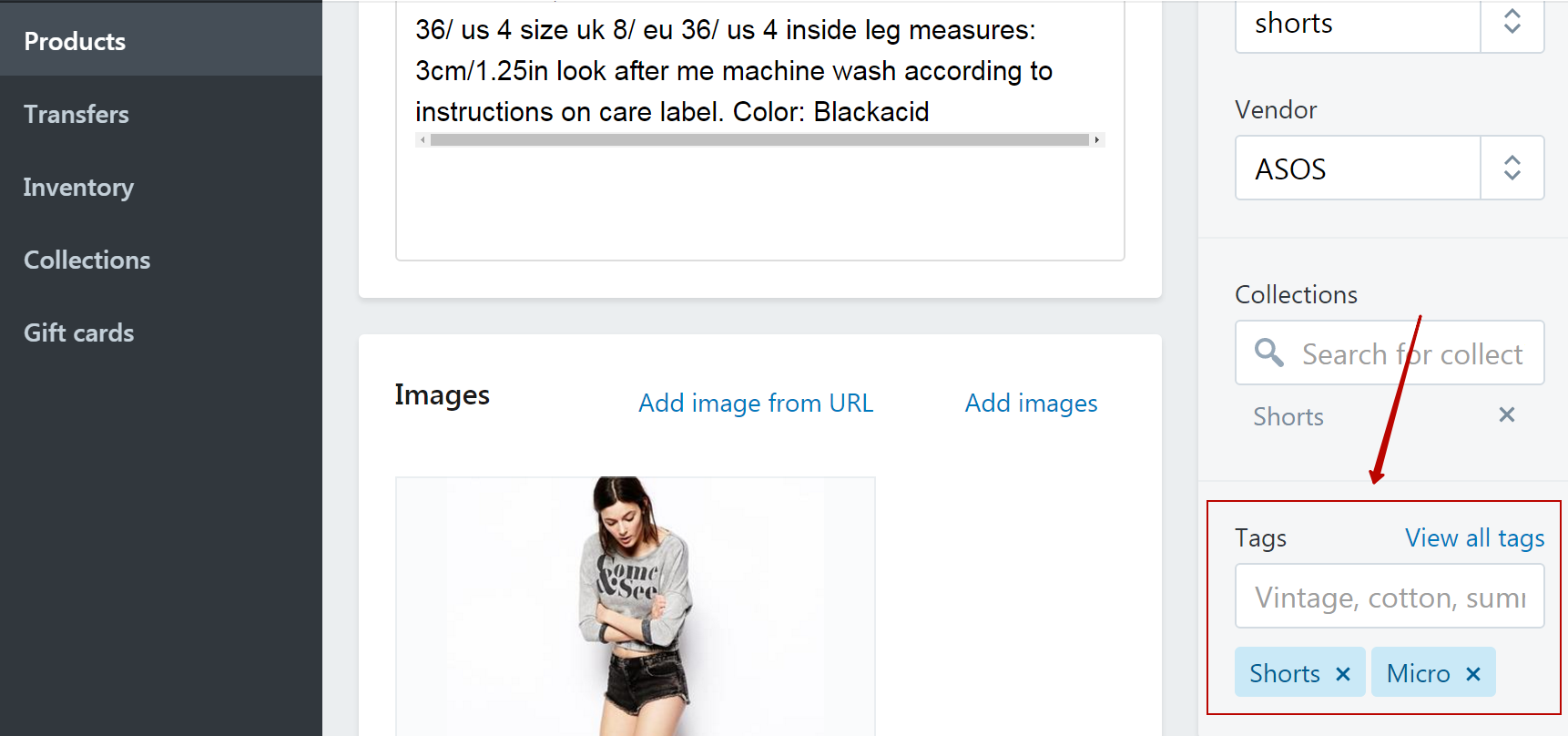 3) The only thing left is to type the tag: ssw-hide on the "tag" field and save the changes on the top right corner on the same page.




That's it! No big deal :) The last thing that needs to be mentioned is that you need to wait for a little bit (usually 5-10 mins) until it starts working.


If you face any problems then feel free to contact us -
Contact Us