How to get most out of Growave and Swell apps combination?
Recently, Growave has been integrated with Swell app that helps to increase sales by rewarding customers for actions. 

You can reward your customers for their Growave actions using Custom Actions in Swell app. Custom actions are available only in Pro plan in Swell app. Please follow this guide to set up your rewarding campaigns.

1) First of all, you need to visit the "Apps" section of Shopify's Admin panel and open Swell app.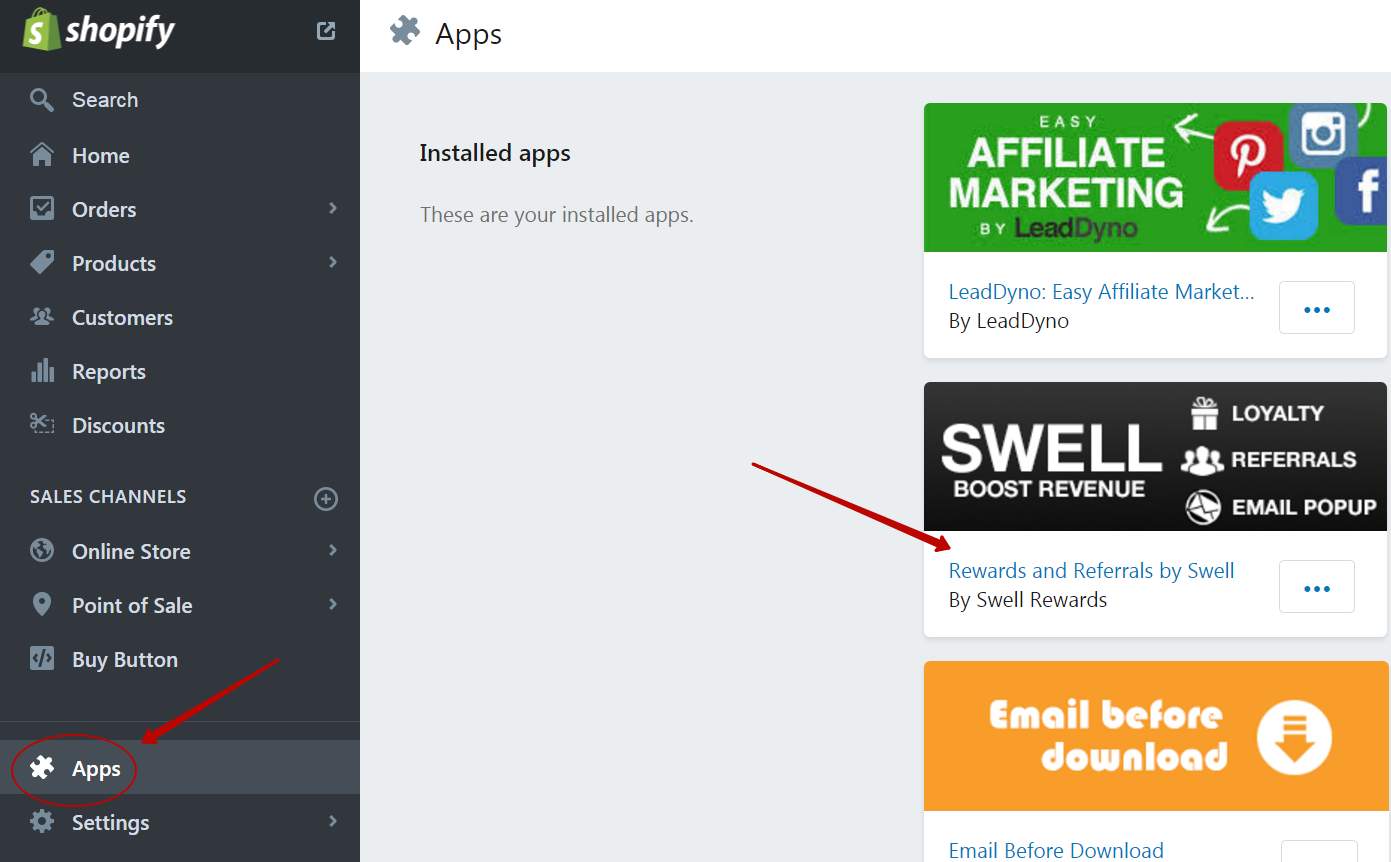 2) In the Admin panel of Swell app, you need to start a new campaign. After clicking "Start a New Campaign" button, on the next page, select "Custom Action" at the bottom of the page.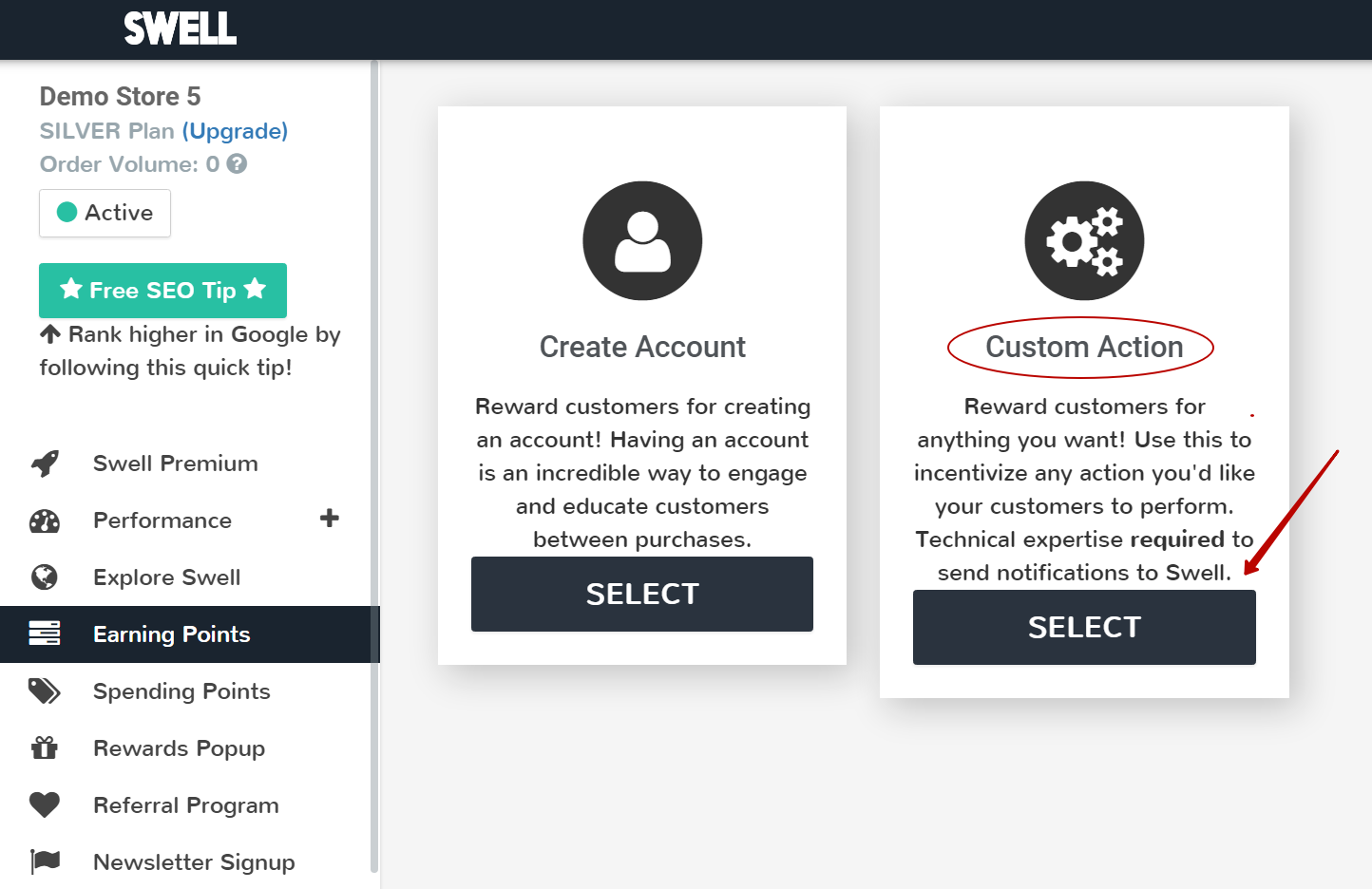 3) The next step is the creation of a new campaign. The important point that needs to be mentioned is "Action Name" field. You need to indicate the name correctly depending on the campaign. Here is the list of available campaigns you can launch:

add_to_wishlist - When users add a product to their wish list;

post_review - When users post a review for a product;

share_campaign - When users share a product or your site from campaigns created by Growave all-in-one marketing platform;

* - When users socially sign-up on your site we automatically track it in Swell by 'Create Account' campaign (no need to create a new campaign for you);
So please carefully fill in this field so that the campaign will be set correctly. Other fields, can be filled in depending on your requirements or intentions. After filling in, you just need to save changes.
4) Then go to the Admin panel of Growave in order to connect with Growave platform. On the right top of the admin panel you need to click on "Account", then "General Settings".
5) After that, enable "Growave integration with Swell". When you click on check-mark, 2 additional fields will appear.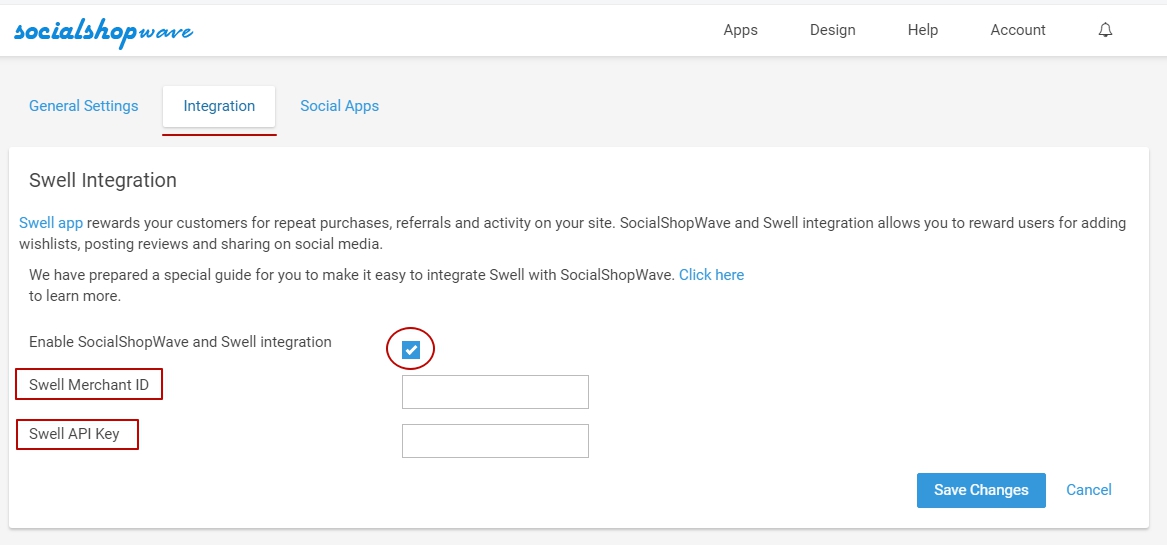 In order to fill in the first field, you need to contact the support team of Swell and get your Swell Merchant ID. To get Swell API Key you only need to go admin panel of Swell app, copy the API key of the campaign as it is shown below, and put it back in the "Swell API Key" field that is shown above.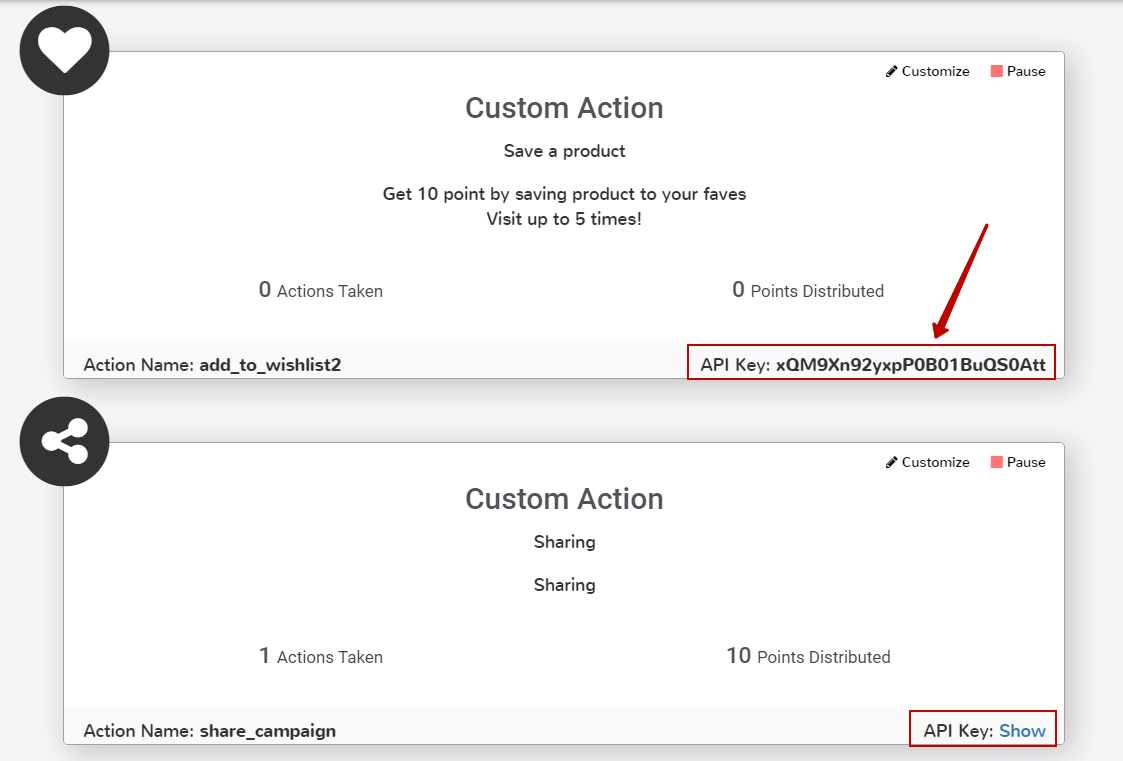 That's it! After these steps, you will get this set up! If you face any problems then please feel free to Contact Us