How to edit HTML of email templates?
Automated Emails are sent to users based on different actions. The app allows you to edit HTML of all emails. Using this tool you can totally change the template and adjust the design of e-mails to the design of your own brand. Here is a description of how you can do it:
1) Please go to
Email Design
section or go to the Admin panel click on "Email Design" menu.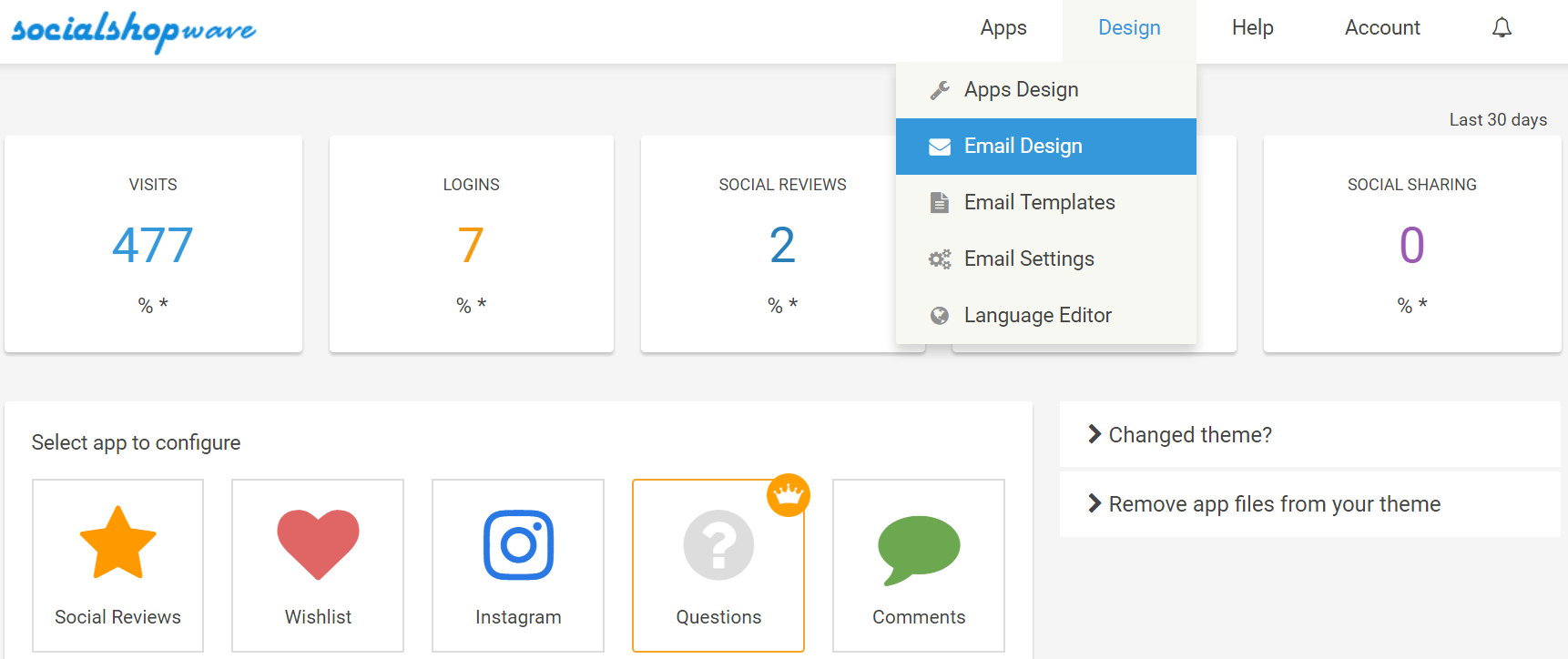 2) After that
, you will be redirected to the next page where you can switch to HTML mode. Make changes per your needs and save by "Save Changes" button.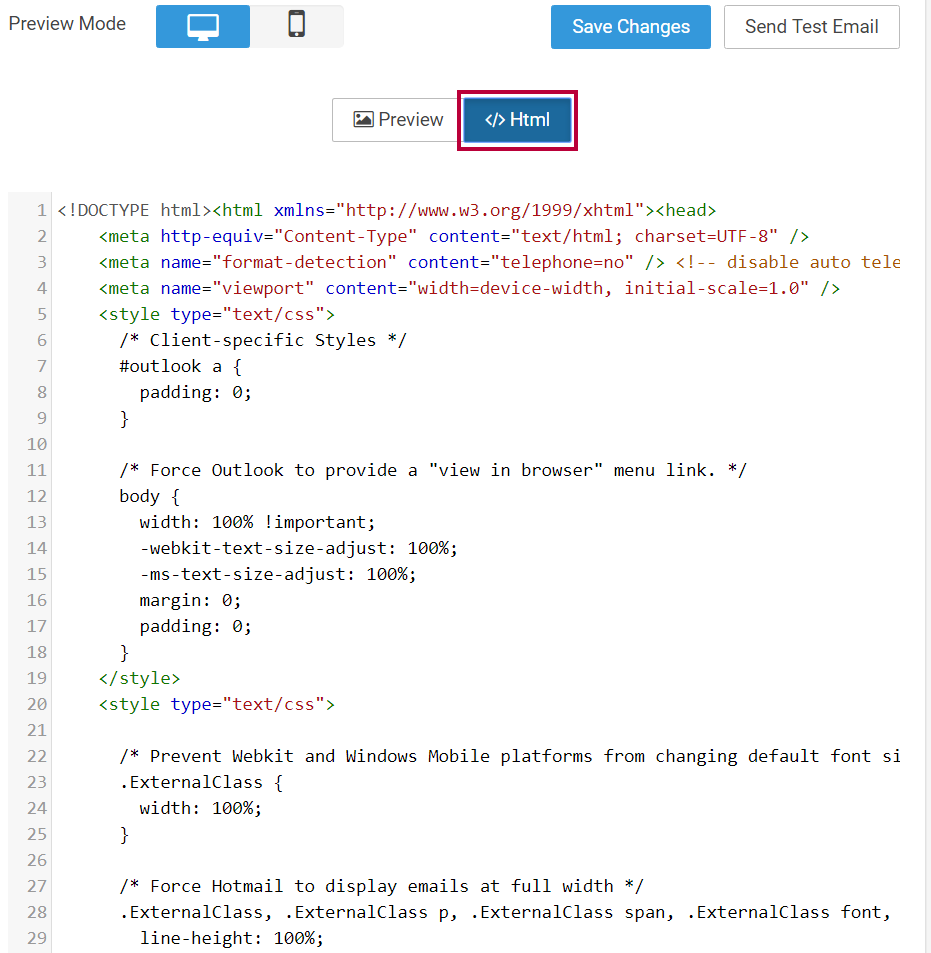 If you experience any problems please feel free to

contact us.