How to add Google UTM parameters in emails?
Google Analytics is supported by Automated emails. So using this tool you can easily t

rack e-mails that have been sent.

You can add Google UTM parameters to links in your newsletters and analyze customers clicks and conversions. So it allows analyzing

 each of the campaigns to see which one was most effective. 

That's a great tool make certain decisions based on insights you get. 

Here

 you can find out a detailed description of UTM parameters. 



Here are steps of how you can add Google UTM parameters to Automated Emails of SocialShopWave.

1) First of all, you need to generate UTM parameters. In order to do that, you can use Google's Campaign URL Builder tool to create a trackable URL or create URL on your own from needed variables and values if you have done it previously. 

2) 

Please go to

SocialShopWave Admin > Apps > SocialShopWave

. 

Then, to add them to the Automated emails, you need to 

go to

Shopify's Admin panel > Apps >

SocialShopWave app. Then in the SocialShopWave's Admin panel move mouse to the "Apps" section and select "Automated Emails" menu.

 

  




3) After clicking on "Automated Emails" menu, you will be redirected to the next page. Here you will see a list of automated e-mails. You need to select the one to which you want to add and click on "Edit button".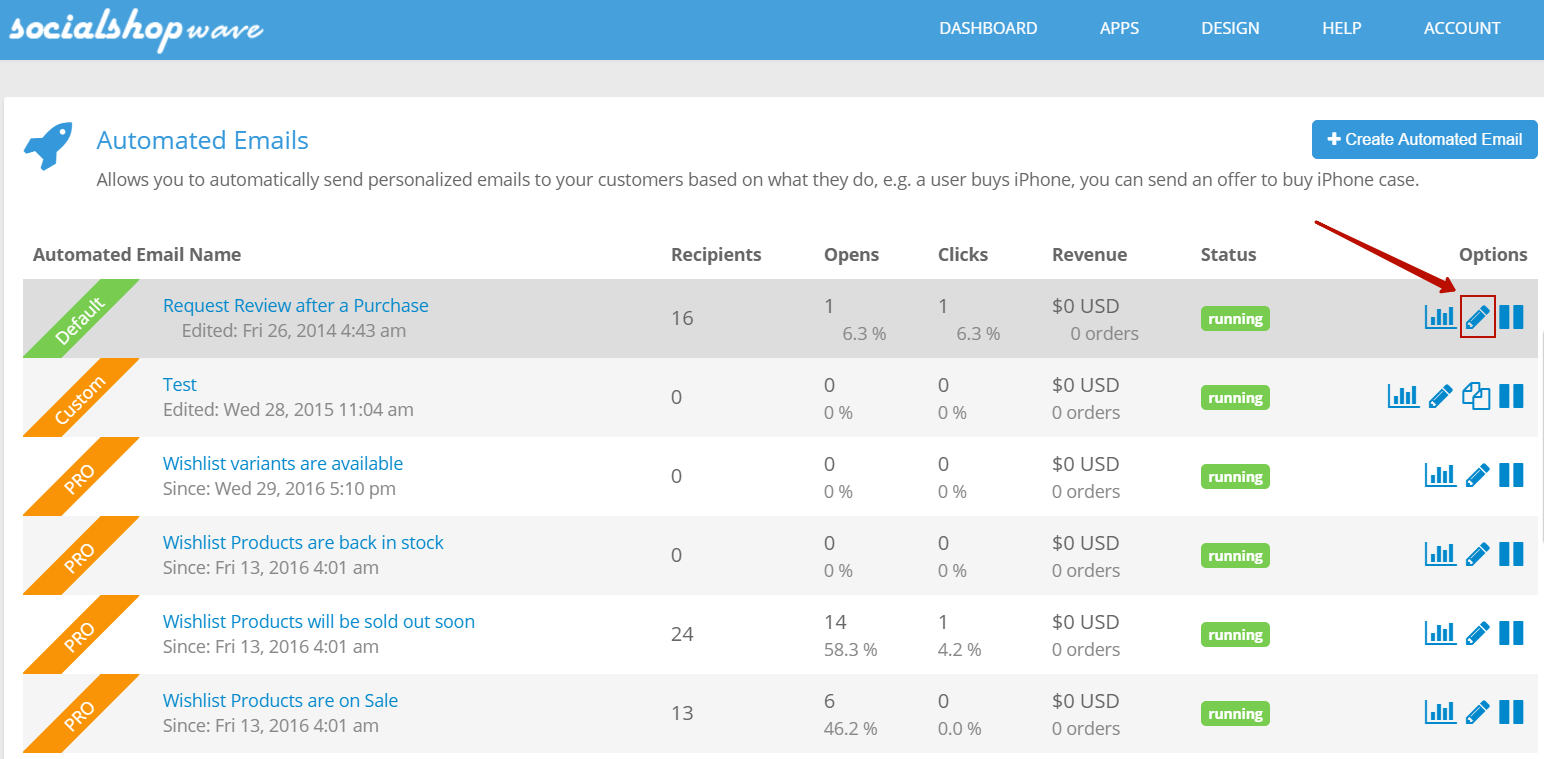 4) Now the only thing left to do is paste the generated URL into the "

Query string

" field indicated on the next, "Setup" step and click on "Save" button.  


That's it, it is that simple!
If you experience any problems please feel free to contact us -
Contact Us